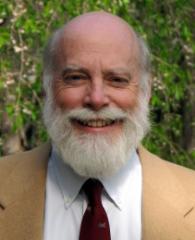 Hawley Todd TSSF
Minister of Christ Healing
Ecumenical Healing Ministries

Executive Director
Episcopal Healing Ministries

Trainer, Coordinator, & Mentor
Education for Ministry
University of South Florida

Pleasant Hill Hermitage
P.O. Box 14
Miamiville, Ohio 45147
todd@episcopalhealing.org
513-967-6581
________________________________________________________
Healing Services are conducted by Hawley Todd at Grace Church, Cincinnati once a month on the second Sunday at 10 am. However, for those around the world who do not have a healing service to attend, we wish to present more opportunities for learning and experiencing the healing gifts of Christ available to each one of you who are reading this plea.
________________________________________________________
The following homily was given at Grace Episcopal Church in Collage Hill, Ohio on Feb. 2, 2020. The service was an ecumenical Celebration of Wholeness and Healing and was led by Hawley Todd TSSF, the executive director of EHM.
Open with prayer
Over the past few months, I have heard many comments about how sermons in the Episcopal Church would make great university class room lectures. However, they lack passion and inspiration and seldom seem to speak to the lived experience of any of us.
Notwithstanding those observations, I am ever so tempted to focus on our reading from Hebrews and speak to the nature of the Cosmic Christ and our fear of death and how we have been saved by Jesus.
Yet what keeps coming to me is to look at Anna and Simeon.
Wow wouldn't it be cool to see and recognize the baby Jesus?
I got to wondering about these scenes as I prayed about them.
Did everyone recognize who Jesus was?
Or was it just those two people?
Given the fact that Mary and Joseph were amazed by what Simeon said, my guess is that most people simply did not notice Jesus or see him with the same eyes that Simeon and Anna had.
How can I/we have eyes to behold God?
How can I get those "new eyes" that see Jesus when He is right in front of me?
To be honest, I am afraid that I often miss seeing him.
I want to share with you a personal story about seeing and what we see and how we see.
I have vision problems.
In 2016, I was partially blind and could not drive, watch TV, or even read a book. I could not even recognize facial features of close friends across a room. I had bleeding in my right eye that precluded my seeing out of that eye.
In 2007, I had lost my central vision in my left eye due to bleeding in the macular.
Still to this day, I have a huge distortion to what my left eye sees. If I cover my right eye and look out of just my left eye, the central area is partially occluded and distorted. It is always there because it is all that my left eye can see.
Now here is the interesting factor. When I look out at you all through both my eyes, I do not see ANY DISTORTION or OCCLUDSION.
How is that possible?
My right and left eyes are not seeing the same thing. Why does my brain fail to see what the left eye is signaling and only sees what the right eye messages?
Putting it another way – my brain only sees what it finds relevant and meaningful.
That causes me to wonder.
I wonder what else my brain doesn't want me to see or allow me to process in a conscious way.
Could Jesus and the angels be standing right here with us today?
I have been here in this church any number of times and people have told me that they see angels, saints, and Jesus when I simply don't see them.
How do we have eyes that see God?
Anna worshipped God night and day and she fasted and prayed. Perhaps that might help. Maybe it was that she was open to seeing God and expected to see God?
What about Simeon?
I don't really know how Simeon saw Jesus. However 3 times in this passage the Holy Spirit is mentioned. Perhaps the Holy Spirit played an active role in opening Simeon's eyes.
Think about the moments when your eyes were opened and you experienced God.
Would anyone here like to share an experience with us?
Really – I am totally serious. Tell us about a time that God showed up in your life.
[take time to share and listen – draw out whatever the Holy Spirit shines a light upon]
For me, God is often very alive and present.
Several factors have helped me in that process.
1. Developing a sense of awe and wonder
2. Being open to being surprised by new and unknown ways of God
3. Paying attention
4. Cultivating an awareness that God is always with us – we just need to wake up and have eyes to see and ears to hear.
Where is Jesus this morning? What is he doing in our midst?
Where is the Holy Spirit resting?
Let us pray.
Hebrews 2:14-18

2:14 Since, therefore, the children share flesh and blood, he himself likewise shared the same things, so that through death he might destroy the one who has the power of death, that is, the devil,

2:15 and free those who all their lives were held in slavery by the fear of death.

2:16 For it is clear that he did not come to help angels, but the descendants of Abraham.

2:17 Therefore he had to become like his brothers and sisters in every respect, so that he might be a merciful and faithful high priest in the service of God, to make a sacrifice of atonement for the sins of the people.

2:18 Because he himself was tested by what he suffered, he is able to help those who are being tested.

Luke 2:22-40
2:22 When the time came for their purification according to the law of Moses, they brought him up to Jerusalem to present him to the Lord